Roxicet 5/325
You may have often been prescribed by your doctor for the usage of a medicine called Roxicet to relieve you from moderate or severe pain.  But do you know what the various ailments which it cures are? If no, then read on to know about the composition, types, side effects and the precautions to be taken while consuming this medicine.
What is Roxicet?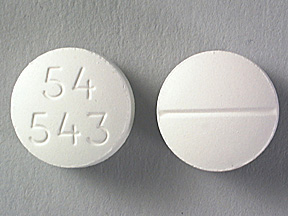 Picture 1 – Roxicet
Source – drugs-expert
Roxicet, a pain reliever, is a name for a combination of the generic drugs- Oxycodone and Acetaminophen. It is a highly addictive Schedule 2 drug. Oxycodone is in the class of drugs called narcotic analgesics, which helps in relieving moderate to severe pain.  Acetaminophen, although a less potent pain reliever, complements and intensifies the effects of the Oxycodone.
It is available in other brand names as well, which include :
Endocet,
Magnacet,
Narvox,
Tylox,
Percs,
Paulas,
Perloxx,
Primalev,
Roxicotten and
Percocet 2.5/325
Roxicet can be administered in several ways- orally, intravenously, intramuscularly or even rectally.
Roxicet Strengths
Roxicet is available in the following strengths:
Roxicet oral solution - This contains 5mg of Oxycodone and 325mg of Acetaminophen, per 5 ml.
Roxicet 5/325 mg tablets – It contains 5mg of Oxycodone and 325mg of Acetaminophen.
Roxicet 5/500 mg caplets – It contains 5mg of Oxycodone and 500mg of Acetaminophen.
Before taking Roxicet
You are advised not to take Roxicet if you are allergic to either Oxycodone or Acetaminophen. Keep the doctor informed, if you possess any of the following symptoms, before using Roxicet:
Underactive Thyroid
Asthma, COPD< sleep apnea, or any other breathing disorder
An intestinal or pancreas disorder
Any seizure disorder like Epilepsy
Liver or kidney disorder
Low blood pressure
Enlarged prostrate.
Brain tumor or any sort of head injury.
Mental illness.
You should never use Roxicet without telling your doctor, as it may cause undesirable effects.
Roxicet Dosage
Always take Roxicet exactly as prescribed by the doctor. Never take it in larger amounts, or for a longer duration than recommended by the doctor. Do not stop using the medicine suddenly, without informing your doctor. You may need to you less and less before completely withdrawing the usage of this medicine.
On Missing a Dose
Acetaminophen and Oxycodone should always be taken as prescribed and required by the body. If you are on a regular medication, then take the missed dose as soon as you remember it. But if it is too late, and time for the next dose, then skip the missed dose and take the scheduled dose. Do not consume extra dose to make up for the missed one.
Roxicet Overdose
An overdose of Oxycodone and Acetaminophen can be fatal. It is absolutely necessary to seek medical help if you have consumed too much of this medicine. The first symptoms of Roxicet overdose include loss of appetite, nausea, vomiting, stomach pain, sweating, confusion and weakness. Later on, there may be symptoms such as pain in upper stomach, dark urine, yellowing of your skin or darkening of your eyes.
Overdose symptoms also include jaundice, extreme drowsiness, pinpoint pupils, shallow breathing, fainting, coma, blue lips, weak pulse, and no breathing or slow heart rate.
Written by
Simran Goyal
on April 7th, 2011. The article was last updated on
April 7th, 2011
.