The Scarsdale Medical Diet
The Scarsdale Diet is a strict dietary practice that is premised on the ground of ensuring weight loss by restricting the intake of calories and substituting its loss with high protein ingredients. It is a grand innovation of an eminent cardiologist, Dr. Herman Tarnower from the United States who has brought forth this unique dietary practice that helps one to shed extra fat from the body in an easy and highly systematic manner. It is due to this revolutionary achievement that he is also known as Scarsdale Diet Doctor.
Since the release of his book "The Complete Scarsdale Medical Diet" in 1979, this dietary practice has gained immense popularity not only in the US but also in the entire world. The Scarsdale Diet plan has been carved out for only 14 days in such a form as to eliminate most of the carbohydrates and fats that may prove harmful for the body. Although the Scarsdale Diet Menu permits the intake of carbs such as whole grains, yet it in no way promotes the consumption of food items that may lead to high cholesterol levels. It is this scientific proven efficacy of the diet that makes it appealing to the masses. It is basically a Keep Trim Diet Program that helps to lose at least 7-15 pounds and helps one to keep slim and trim for a considerable period of time or may be even for a lifetime.
Scarsdale Diet Book
The book called the "The Complete Scarsdale Medical Diet", authored by the famous cardiologist, Herman Tarnower and published in the year, 1978-79 spread its wings of popularity far and wide owing to the proved medical efficiency of this dietary practice. It was actually a book documenting the diet he usually recommended to his patients which turned out to be a revolutionary achievement in the field of medical science and made it the immediate bestseller of that year. However, the doctor credited for innovating this diet was unfortunately murdered on the 10th of March, 1980 by his long-time lover, Jean Harris. This immediately became a sensation all around the world with the daily headlines captioned as "Scarsdale diet doctor murder" in all leading newspapers. It was a such a sensational event that it was also made a subject for the American Movie "Mrs. Harris".
Scarsdale Diet Menu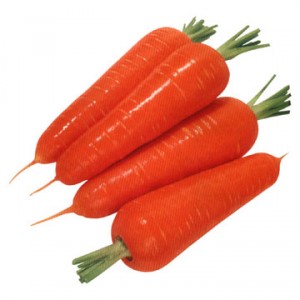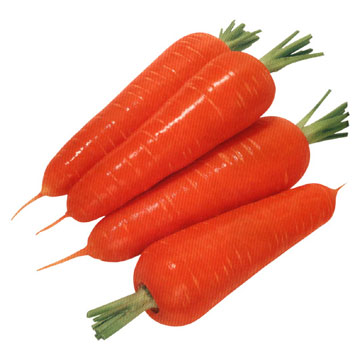 Picture 1 – Carrots
Source – tehrantimes
The Scarsdale Diet allows for the intake of food rich in proteins but intended to curb extra fat and calories. The menu consists of fruits and vegetables that are fiber rich in nature such as carrots and celeries. This forms the core of a vegetarian Scarsdale diet. The sources of protein that are promoted by this diet are actually derived not only from fish sources but also from lean sources of mutton, chicken and beef. Beverages such as coffees, diet and club sodas and herbal tea are permitted but alcoholic drinks are strictly forbidden. But all the drinks permitted should be sweetened with artificial sweeteners for the reason that sugar is in no way allowed in the Scarsdale Dietary Menu Plan.
Even for vegetables, one must avoid starchy and high carb ones such as corns, potatoes, peas, lentils and beans. The salad prepared for the same is must not contain oil, mayonnaise or any other kind of rich dressings. Fat-free salad dressings with lemon, vinegar, mustard and vinaigrette are permitted in this case. Besides, cocktail sauce, herbs, non-stick vegetable spray, minced parsley, spices, seasonings, sugar free ketchup, and chili sauce are other additions that are permitted with moderation. The menu is actually strict during the 14 day plan but tends to become flexible in terms of meals.
Scarsdale Diet Recipes
There are variations within the Scarsdale diet recipes and meals, which is manifested by the nature of ingredients required and the process of its preparation.
For the Zesty Hamburger Scarsdale preparation meant for the non-vegetarians must take a pound of lean ground chuck. Add a tablespoon of Worcestershire sauce and a teaspoon each of garlic powder and pepper. Then pieces of finely chopped onions must be put brought into fore. These ingredients must be mixed together and be patted out into 4 pieces of burgers of equal size. The mixture must be broiled for 15-20 minutes until the chucks secrete juices.
The non-vegetarians also prefer another dish by the name of Seasoned Fish with Japanese vegetables. The ingredients for such a dish includes four pieces of tilapia, a lemon cut along the wedges, two cups of fresh beans, a pair of grated carrots, one-fourth of an onion, a sliced and cored green pepper, a cup of fresh sliced mushrooms, and a cup of snow pea pods. As for the process or method of preparing the dish, the first step is to place the fish fillets into a skillet sprayed with vegetable spray. Then one must sprinkle pepper, salt, oregano, ginger powder, thyme on top of the mixture. The ingredients must be steamed until done. Then the matter must be removed from the skillet and a lemon must be squeezed over the fillets. Vegetables must be added as the next step. Then the sauted vegetables need to be cooked in medium heat and after it is cooked, they must be served in 4 equal portions to the server.
The dressings can be prepared with the help of one fourth of a cup of red wine vinegar, a teaspoon of fresh garlic, a teaspoon of ground black pepper, and a finely crushed beef bouillon cube. All the Scarsdale diet dressing ingredients must be mixed together and be let for 10-15 minutes. Then the vegetables need to be tossed in a large bowl and it must be tossed once more after pouring the dressing over the vegetables. Thus, it is ready to be served to four with a cup of dressings each. Similarly, the most common method of making the salad is to add 4 cups of mixed lettuce greens and two tomatoes cut and chopped into wedges, sliced olives, a medium sized cucumber cut into short thin sticks, a quarter of a medium sized diced red onion.
The Scarsdale diet recipes and meals vary on the basis of an individual tastes & preference. All are meant to help us lose extra body fat and nothing beyond.
Scarsdale Diet Meal Plan
The Scarsdale Diet Plan is a low fat and protein rich diet that is actually systematized to lead to loss of weight by scheduling the kind of food that one is supposed to have each day. Coffee and tea are supposed to be a part and parcel of all meals for almost all the days.
Scarsdale Diet Day One
Breakfast
On the first day of the diet, one is supposed to seep in a cup of tea or coffee with the substitute of sugar, half a grapefruit and a slice of protein bread. The protein bread in all cases may be substituted with multi-grain high fiber bread or whole wheat bread. This must be the item for breakfast for all the 14 days of the diet.
Lunch
For lunch, one may take assorted cold cuts with broiled, stewed or sliced tomatoes. Coffee or tea is also supposed to go along with the lunch.
Dinner
A slice of protein bread along with shellfish or broiled fish with a grapefruit and salad is recommended for dinner. Grapefruits may be substituted by mango, pineapple or papaya. A slice of honeydew or casaba can also act as a substitute for the same.
Scarsdale Diet Day Two
Lunch
The lunch for the 2nd day should be fruits and salad items along with tea and coffee.
Dinner
The items for dinner should constitute of a satisfactory amount of lean broiled hamburger accompanied with celery, cucumbers, tomatoes and Brussels sprouts.
Scarsdale Diet Day Three
Lunch
One is supposed to have a substantial amount of tuna salad along with a grapefruit and tea or coffee.
Dinner
For dinner one should be served with broiled lean pork along with unlimited amount of green salad. A cup of coffee or tea is to be accompanied with the heavy dinner.
Scarsdale Diet Day Four
Lunch
The items for lunch on the 4th day of the diet should consist of not only a slice of protein bread but also a pair of eggs, cottage cheese, and tomatoes or string beans.
Dinner
A heavy dinner is allowed with pieces of chicken which is barbequed, broiled or roasted. Green beans and peppers, spinach must accompany the same.
Scarsdale Diet Day Five
Lunch
A slice of protein bread must be accompanied by assorted low fat slices of cheese, a significantly high amount of spinach and of couse with tea or coffee.
Dinner
Protein bread along with broiled or shellfish and salad must occupy the dinner table for the 5th day.
Scarsdale Diet Day Six
Lunch
Only fruit salads along with refreshing beverages such as coffee or tea are allowed to be a part of lunch on the 6th day of Scarsdale Diet menu.
Dinner
Roasted turkey or broiled chicken accompanied by salads made of tomatoes and lettuce are supposed to be the item for dinner. A grapefruit with tea or coffee must also be a part of the same.
Scarsdale Diet Day Seven
Lunch
The item for lunch on this day must be hot or even cold turkey or chicken along with veggies such as carrots, broccoli, cauliflower, tomatoes, a melon or a grapefruit.
Dinner
The dinner must consist of a substantial amount of grilled steak. Salads prepared with cucumbers, celery, lettuce and tomatoes must also form a part of the items served. Brussels sprouts along with tea or coffee is a must.
This Scarsdale diet meal plan and the menu must also be followed in the 2nd week of this dietary practice. Even after following this dietary habit for 14 days one feels dissatisfied in terms of the loss of weight, one may switch over to Keep-Trim Eating practice for two weeks before again switching back to the Scarsdale medical Diet for the perfect slim. While one is on the Scarsdale Medical Diet (SMD), the intake of calories should be limited between 850 to 1000 calories and it should be maintained within 1000 to 1200 while one is on the Keep-Trim Diet Program for two weeks. This shall help in the efficient loss of weight and keep the body fit and fine.
Does the Scarsdale Diet Work?
There have been a significant number of Scarsdale diet success stories not only in the US but also in other countries of the world. The Scarsdale diet reviews have also pointed towards the success of this diet. However, there are critics who argue that the weight loss that the Scarsdale diet results indicate to have actually stemmed from the intake of food of a low calorific value. Moreover they claim that the diet leads to poor health and feebleness but the overall Scarsdale diet results have given a positive vibration towards the success of this dietary practice which has actually contributed to its popularity.
References :

Wikipedia